Dear valued developers,
Are you a developer who is passionate about open source? Do you want to attend the premier event for open source enthusiasts, developers, and leaders across the world? If yes, then join us at the Open Source Summit Europe 2023 (OSSUMMIT EU 2023) on September 19-21 in Bilbao, Spain!
Why attend?
Invaluable insights into openEuler
Get a sneak peek into the future of open source computing and engage with our diverse community. Explore our latest accomplishments and delve into the latest advancements in server, cloud, edge, and embedded scenarios.
Join us for special sessions that highlight our industry practices, where we will delve into our diverse AI and computing support and open source innovations. Our fascinating lineup hits all hot topics in open source, from emerging technologies and development tools to community contributions.
Can't-miss networking opportunities
Network with other open source enthusiasts, developers, and contributors from different backgrounds, regions, and industries. You can exchange ideas, share experiences, and collaborate on projects with like-minded people, and make new friends and connections that can help you grow your career and skills.
How to check in?
Visit our booth at D1, participant openEuler sessions, and network with our team. Please feel free to share your experience with openEuler by leaving a comment, or post your photos related to openEuler below or on your social media accounts with the hashtag #openEuler. Developers who participate will have the opportunity to win special gifts, a gesture of our gratitude for your priceless support.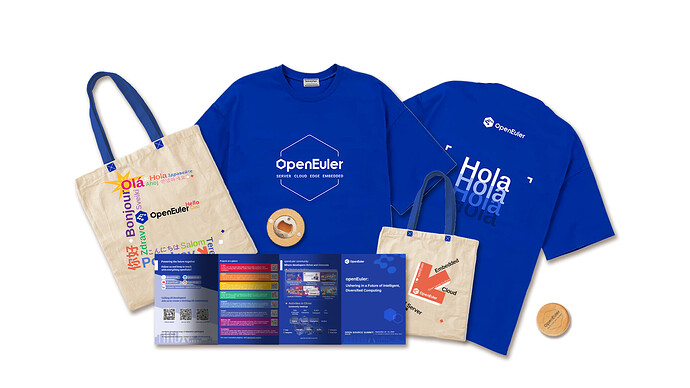 Mark your calendars and register (Register | Linux Foundation Events) today! Let's celebrate the power of open source, forge lasting connections, and light the spark for a new wave of developer innovation. See you in Spain!
Warm regards,
openEuler Community